About Ron Deal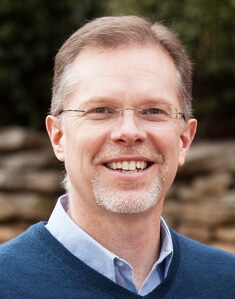 Ron Deal is husband to Nan (since 1986) and proud father of Braden, Connor, and Brennan. Everything else is just details.
Ron L. Deal is a bestselling author, licensed marriage & family therapist, podcaster, and popular conference speaker who conducts "laugh and learn" marriage and family seminars and professional training around the country. He specializes in both marriage enrichment and stepfamily education.
Frequently featured in the national media, Ron is a leading national expert and the most widely read and viewed author on blended families in the country. He serves as President of Smart Stepfamilies™ and Director of FamilyLife Blended®, a division of FamilyLife®.
Ron is author and Consulting Editor of the SMART STEPFAMILY SERIES of books including the bestselling books Building Love Together in Blended Families: The 5 Love Languages® and Becoming Stepfamily Smart with Dr. Gary Chapman, The Smart Stepfamily: Seven Steps to a Healthy Family (and DVD series), The Smart Stepdad, Dating and the Single Parent, The Smart Stepmom (with Laura Petherbridge), The Smart Stepfamily Marriage: Keys to Success in the Blended Family (with Dr. David Olson, which is based on the largest survey of stepcouple strengths ever conducted), a one-year devotional Daily Encouragement for the Smart Stepfamily, and The Smart Stepfamily Guide to Financial Planning (with Greg Pettys and David Edwards). He is a featured contributor to FamilyLife's Art of Parenting™ video curriculum, a member of the Stepfamily Expert Council for the National Stepfamily Resource Center, and a Licensed Marriage and Family Therapist and Licensed Professional Counselor.
In addition to his book
and video resources, Ron's audio teaching (including the podcast FamilyLife Blended with Ron Deal and his one-minute radio feature that is heard daily on close to 950 outlets nationwide) and numerous book chapters and articles (for FamilyLife.com, FocusontheFamily.com, ParentLife, Christianity Today, HomeLife magazine, and CrossWalk.com) reach thousands every day with practical help for their family.
Ron has extensive experience with TV, radio, and online media having been interviewed on dozens of national and international broadcasts including Fox News, ABC Nightline, WGN-TV News, FamilyLife Today, New Life Live, Family Talk, and Focus on the Family, and his work has been quoted/referenced by the New York Times, The Wall Street Journal, ABC News.com, Today.com, New York Daily News, USA Today, Chicago Tribune, U.S. News and World Report, Consumer Reports, Ladies Home Journal, and newspapers/blogs throughout the world.
He and his wife, Nan, have been married since 1986 and have three boys. Their middle son Connor died unexpectedly in February, 2009 at the age of 12. In his memory, the Deal's have partnered with Touch a Life Foundation to rescue and rehabilitate children in Ghana, West Africa from trafficking and child exploitation. They would be honored if you would help them sing Connor's song. Learn more at touchalifekids.org
Twitter: @RonLDeal | Facebook: @SmartStepfamilies | Facebook: @FamilyLifeBlended | Instagram: @FamilyLifeBlended